From a single page to a full web site, WebQuest Hosting can create a complete and professional presence for your company. Our services include HTML authoring, graphic design, Flash programming, online database development, and e-commerce solutions with secure ordering facilities.
Many companies offer web site design, we develop a complete web presence and theme. Our team works in collaboration with you to explore your needs, maximizing your web presence.
Not satisfied with your current web site? We are happy to provide a quote on a site redesign that could focus on anything from improving download speeds, providing an efficient maintenance regime, to a complete site make over.
Here are just a few of our delighted clients. Click on the graphic to visit the web site.
SpeakersQuest is the "flagship" business of Quest Enterprises. SpeakersQuest provides professional speakers for association and corporate events world wide. This site has 300+ individual pages and almost as many streaming videos using the RealPlayer!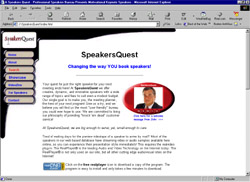 With Astronaut Rick Searfoss, we redesigned both his web sites, optimized the graphics, and added transition effects.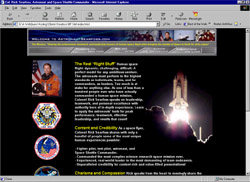 Xander, The Food Dude, wanted us to create a dynamic web site that would highlight his television show and his professional speaking. This site features streaming video of his programs.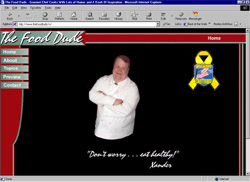 The pioneering work of Dr. Ralph Hillman has lead to the creation of The BREATHE System. This technique of voice control is a method that can be used by teachers to control violence in the classroom.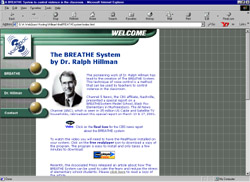 Frank King, comedian and corporate entertainer, ask us to redesign his web site with an eye toward efficiency. We now maintain and host all three of his web sites.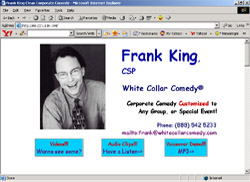 BBB Communications is cablecast daily, 24 hours a day, 7 days per week reaching more than 35,000 cable subscribers in East Tennessee. This project was a complete site redesign and features streaming video.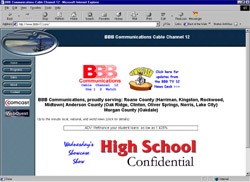 Dr. Sonny Reynolds is another speaker we are working with to develop his web presence. Sonny's site makes extensive use of streaming video. We digitize the video in-house in order to make sure we maintain the highest possible levels of quality. You will not see any image stretching or freeze frame with our video! We configure the video to buffer for a minute then begin to stream. Depending on the viewer's connection speed, the entire video may not need to buffer again!
Dr. Hillman also had us create a specific web site to market his voice coaching activities. This site features a brief Flash introduction, and then transitions to main site.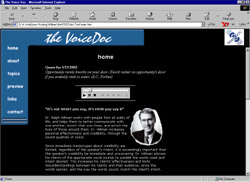 Quest Enterprises is our home web site. From here you will find links to all our other business ventures and our alternate energy research projects!